2017.02.04 Saturday 14:02
Hi! I'm Ayano from 2L.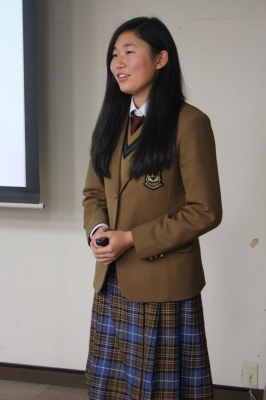 Last weekend we had our 帰国報告会and got the chance to present to the teachers and families how we spent our year in Sydney, Gold Coast, Ghana, and Canada. It was a great time for me to get to know what the year was like for the other students.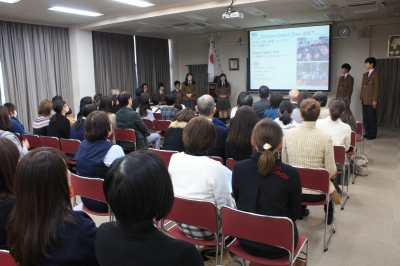 In the process of making the presentation, we wrote scripts in English and checked each other's which was a good exercise for us to keep up the English ability that we built up over the year.
All of the groups talked about host family, school, cultural differences, and volunteer activities that we did during the stay. It was a nice opportunity for us to think through what our study abroad was like. Also it was a good chance for us to switch gears from getting used to Japan from being away for a year to setting up goals for the last couple of months of grade 11. We hope everybody who was there got a little grasp of what we experienced and learned while studying abroad.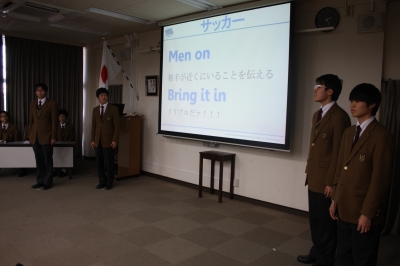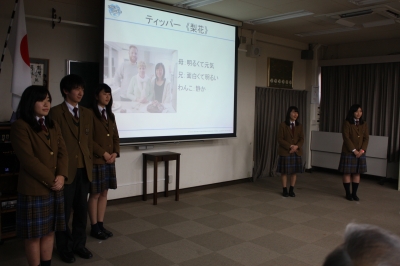 Even though everyone was very busy all week long getting ready for the presentation, we took TOEIC the next day. We're all excited to see the result since it is our first one after coming back from our study abroad! Can't wait